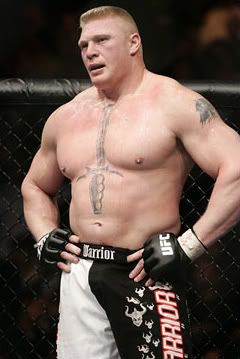 I know its only been a day, but are you ready to try out watching some new sports?  The longer this thing goes the bigger the distaste for NBA basketball will grow to. What else is out there sports wise that you might be into? 
Here is an article I found on the subject. . .
The National Basketball Association's lockout of its players began on Friday, July 1, 2011. Following the National Football League, whose lockout of its players began back in March, the NBA's upcoming season is now in jeopardy.
Meanwhile, Monday Night RAW, now in its 18th season, will air this week for the 944th time.
Yes, the NBA and NFL are, by all rights, considered "legitimate" sports, and professional wrestling, specifically, WWE, is simply a work, staged for the amusement of its paying customers.
I understand the difference, and am very aware of all the arguments against the business being considered an athletic sport. I have been a fan since about age three, and as a teenager during the late '80s and mid-'90s, pro wrestling was not something a guy could admit to watching, for fear of rejection by the opposite sex.
Yeah, I didn't get a lot of dates in high school.
But thanks to "Stone Cold" Steve Austin, times have changed, and now pro wrestling, while still laughed at in some circles, is more widely accepted. Teenage wrestling fans everywhere are now getting all kinds of action.
So, while players and owners in both the NBA and NFL bicker over money, World Wrestling Entertainment moves right along, with original programming, traveling the world and pleasing fans of all ages.
Granted, that last part is always up for debate.
But, there is no denying that while other so-called "real" sports stars flaunt their money, and "take plays off," the majority of men and women in WWE do all they possibly can to put on a good show for their fans.
The fans are the focus of any successful pro wrestling company. Without us, there is no revenue. Without us, there is no interest. And, without us, there is no future for said promotion.
If only the powers that be in the NBA and NFL felt the same way.
It does seem that fans of the major professional sports are an afterthought these days. All of the focus is usually placed on fat contracts and highly publicized trades that are supposedly aimed at making a team better. From a distance, however, it looks as though all of those guys are just getting paid.
However, in pro wrestling, careers are built on fan response. Pushes given to wrestlers are only as good, and last only as long, as the crowd wants them to. We decide who we want to see, who we love, hate and ultimately, who we love to hate.
Hate John Cena? Take a number. But, for as many fans that curse the ground John walks on, there are just as many who pay to see the guy perform in the ring. The truth is, if fans stopped popping for him altogether, his merchandise sales suddenly dropped, and no one talked about him anymore, how long would he last?
WWE creative may have decided to give Cena his initial push in the beginning, but it's the fans, for better or worse, who keep him there.
Rocky Maivia was a nobody that fans hated with a passion. It looked as though he was going to amount to nothing in his WWE career. Then, a mic was shoved in his face and suddenly he was the most popular guy in the company.
Why? Because WWE said so? No, because the fans said so.
WWE, TNA, ROH, no successful promotion does everything right. As fans we constantly debate the good and bad of every aspect of the business. It's kind of our thing.
But, no matter what mistakes any of these companies, or any other pro wrestling company make, at the end of the day, we are the ones that make it all go around.
The fans, the people with money in their pockets, are the most important asset to a profitable pro wrestling promotion. WWE has not forgotten that, even if the NBA and NFL, have.
Believe me, I have nothing to gain by "hating" on either league. In fact, I am a Minnesota Vikings fan, and a Philadelphia 76ers fan. I do want to see my teams play this year. I enjoy both sports, and have for a long time.
But, pro wrestling, for all of its faults, for all of its controversy at times, is here, and will likely always be here, in one way or another, delivering what fans want.
Is it all about money? Of course it is.
Vince McMahon does not want to go on food stamps anytime soon. Is it also all about the fans? While some would say no, the answer is obviously yes. Vince McMahon didn't get rich in the first place by putting out a product that no one wanted to see.
I will watch SportsCenter today to get the latest on the NFL lockout and how much longer it will be until it is resolved. I will also watch to learn just exactly how long the NBA lockout may last before an agreement is reached.
On Monday, I will watch the 944th episode of WWE Monday Night RAW and I will either love, or hate, what I see. I'm a fan, and that's what I do.
Thanks, WWE, for always being there.
WOO WOO WOO YOU KNOW IT!!!!!!!!